Life is incomplete without having a good friend who would always be at your side without judging you. However, the betrayal in friendship becomes common and brings the question mark on the tag of Best Friend. Still, you will find books as the best example of a best friend. Ernest Hemingway has said,
"There is no Friend as loyal as Books"
Thus, if you want to have a friend, then give an online books order for yourself. They will enrich the mind and give a unique perspective of life. In addition to the information resourcefulness, they will never make you feel alone nor betrayed. However, you should always be picky for online book shopping in Pakistan to make a good purchase.
"Books, like friends should be few and well-chosen" (Samuel Johnson)
Here we mention the top 10 reasons to make books your best friend for Life.
They don't Judge you:
People, your friend or unknown, will judge you based on your looks, color, caste, or anything. However, a book as a best friend can talk to you irrespective of your attribute. They do not only understand you but also make you feel understood.
"Reading is a conversation. All Books talk. But a good book listens as well" (Mark Haddon)
2. They don't question you:
They never question you regarding anything. Though, give you the answer about the thing you feel complex. Thus, they are a kind of friend who helps you in everything without asking counter-questions.
3. They introduce different perspectives:
You can read the best thoughts of intellects, authors, and scholars through journals and biographies. They help you provide the other perspective of life. They make you see the world from the other side with a broad overview. You can feel and live many different lives by being in the imaginary scene in the story. Thus, one needs to find the best books to buy to discover the other perspective of living.
"Books are the best teacher because each and every page has something to teach us"(Kriti Raj)
4. They do not betray you:
Human, as a friend, is not a reliable one because they become selfish in some cases and may betray other. On the other hand, books do not have any means from their reader. They convey everything through words without demanding or complaining about anything. In addition to this, they never make you feel bad, bullied, accused, or hated in any means. Therefore, when it comes to choosing a true friend, give priority to the books over humans.
"For Friends… Do but look upon good books: they are true friends that will never flatter nor dissemble"(Francis Bacon)
5. They never make you alone:
A best friend is supposed to be there for you, no matter what condition. Only Books qualify for this attribute. Whether it is midnight, early morning, or the busiest evening, you will have your literature friend with you for guidance. Many people find them as the perfect cure for stress, loneliness, and a broken heart. It is amazing that how books groom your mind and make you feel whole and confident.
"Books are quietest and most constant of friends" (Charles William Eliot)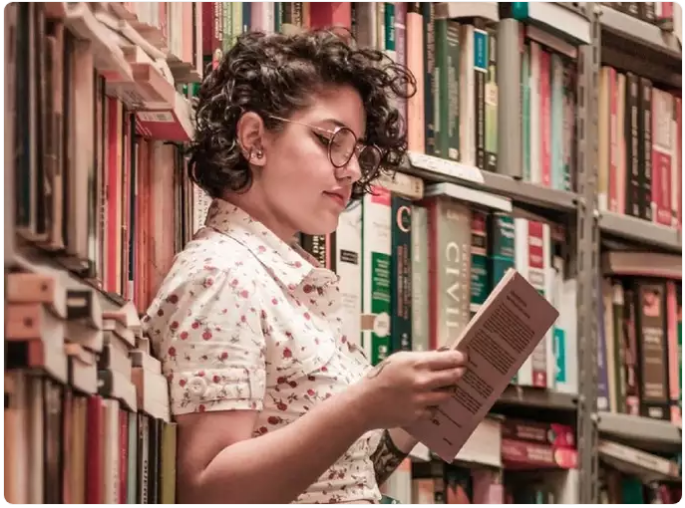 6. They can bring you to the world of adventure:
The traveling stories and novels can transport the reader to a different place while providing an adventurous experience without making the reader move. If you want to do a world tour, buy the best books online in Pakistan. They help you explore the world's beauty through words, scenes, and pictures while relaxing on your comfortable couch.
"Books are the plane, and the train, and the road. They are the destination and the journey. They are home" (Anna Quindlen)
7. They make you forget your sadness:
If you want to forget your sadness, read good writing. The engaging content can make you ignore every bad happening by keeping within the story. Good content makes you laugh, love, inspire and be relaxed. The magic of words provides the perfect escape from a boring and sad life.
"I do believe something very magical can happen when you read a good book" (J.K Rowling)
8. They make you smart:
History, literature, memoir, science, and even comics teach you something at each turn of the page. You do not only answer the question but also discover many new things through them. People who read mostly have a better IQ, GK, vocabulary, and even an immersive arena of knowledge. Thus, those literature journals make you smart and intelligent with their company.
"A mind needs a book as a sword needs a whetstone if it is to keep its edge" (George R.R Martin)
9. They give courage and motivation:
The best friend will never make you discourage and upset about anything. So, the same goes for the Brain development books. If you feel down at any place, pick the inspirational source and read it to revive your courage. This friend may not solve your problem but give the courage to face it.
10. They help you become a better person:
Best friends always help you to groom your personality, so books do the same. They make you explore yourself through thought-provoking lessons while helping you build an ability to be a better person. They make you evolve your thoughts and build an influential personality naturally.
"Books can truly change our lives: the lives of those who read them, the lives of those who write them" (Lloyd Alexandar)
Hope! You find the reliable aspect of a loyal friend. An immersive range of them is available online to make you find the best friend as per your reading taste. You can have them by simply placing online book order in Pakistan. The facility of book shopping in Pakistan assists the bibliophile and aspiring reader to find and get the best friends in the shape of books. So, why are you alone? Choose the one and get your companion as per your nature and taste.